Kathy's Romance Corner
|
home
Mercy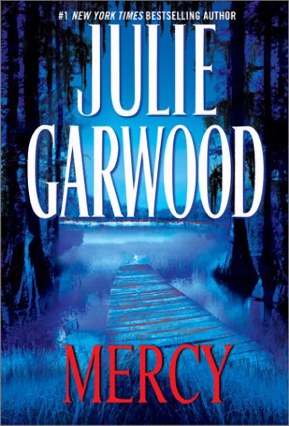 From the Backcover
: Like his FBI-agent brother Nick, Theo Buchanan is devoted to his crime-Þghting career. Only Theo works the other side of the desk as an esteemed Justice Department attorney. At a gala ceremony in New Orleans, he is suddenly struck ill and is rushed to a hospital where a brilliant and beautiful surgeon, Dr. Michelle Renard, saves his life. It is not the only life-and-death crisis that will ensnare Theo -- for he is about to uncover a ring of criminals bent on preserving their secrecy at any cost.
They call themselves the Sowing Club: four white-collar professionals whose sophisticated crimes have amassed millions of dollars in a Cayman Islands bank account. The group is bound by a pact to leave the cash untouched until they accumulate a cool $40 million. But their leader, John, has begun to lose his focus in their "all-for-one" commitment, distracted by and nearly bankrupt from his wife's grave illness. Knowing what must be done, John turns to his three friends. For the sake of the pact, their brand of crime must turn to the mercy killing of John's wife. But the line between mercy and murder quickly vanishes....
Now, in the small bayou town of Bowen, Louisiana, Theo Buchanan comes to the aid of Michelle Renard when her medical clinic is vandalized. What he discovers is chilling and deadly. As the relentless and cold-blooded Sowing Club sets out to silence Michelle, the one person who may have the information that will destroy them, Theo confronts the lies, greed, and evil that bind the lethal foursome -- and risks more than he ever has before. Michelle saved his life...now can he save hers?